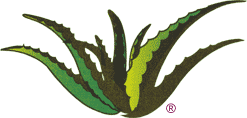 Criteria . Protocol . The Results . Graphed Results
A Word from Healthy Life Harvest ,LLC
As you will see, the results of this double-blind, placebo-controlled study of Healthy Life Harvest,LLC freeze-dried aloe vera capsules in Interstitial Cystitis patients were promising. The true test has been the many hundreds of IC sufferers who, like myself, have been given their lives back. They tell us that they are once again able to work and play golf, travel and be a full time wife/husband and functioning parent. These are the miracle stories that have filled our hearts and spurred us on to continue our search for more and more products that will bring those who are not helped by the "I.C. Aloe Vera™" alone, into the realm of success stories shared by others.
Many IC sufferers have found that their symptoms are dramatically affected by the imbalance of hormones and acidity in their bodies. They are plagued by candida and parasite overgrowth and the accumulation of the byproducts of those organisms. We invite you to view our other products and to ask yourself if perhaps one or more of them may bring balance to your life and assist your path back to renewed health and vitality.
Jill M. Wood, Founder
Healthy Life Harvest™,LLC
Because of the promising anecdotal findings of Interstitial Cystitis (IC) patients who had tried Healthy Life Harvest's freeze-dried, whole-leaf aloe capsules, the Urology Wellness Center (UWC) in Rockville, Maryland, designed a double-blind, placebo-controlled study of this highly concentrated form of aloe vera in 13 Interstitial Cystitis patients. The study included three months of placebo and three months of aloe vera (or vice versa), with each patient receiving both substances and acting as her/his own control. The patients were assigned control numbers randomized by computer, and the products were shipped directly to the patient by Healthy Life Harvest™. The purpose of the study was to show that freeze-dried, whole leaf aloe vera helps diminish the symptoms of Interstitial Cystitis.

Admission Criteria: Patients were allowed to participate in the study if they had a diagnosis of IC by a urologist, were over 18 years of age, made a commitment to the full six months of the study, signed a consent form, and had a negative pregnancy test (if of reproductive potential).
Exclusion Criteria: Patients were excluded from the study if they were currently using bladder installation of DMSO or Chlorpactic, were pregnant, had diabetes (concentrated aloe vera has been proven in studies to reduce the need for insulin in diabetics, making close monitoring of blood glucose levels necessary), or had previously used oral freeze-dried aloe vera capsules.

Protocol: The patients were required to:
Sign a consent form.
Have previous records forwarded to the Urology Wellness Center.
Be evaluated by the UWC nurse practitioner (B.J. Reid Czarapata, CRNP, CURN). This evaluation included surveying for musculo-skeletal and vulvodynia components.
Follow the UWC IC diet for the duration of the study, starting one month prior to beginning the study.
Take three capsules twice a day with 8 ounces of liquid. For three months, the capsules contained 600 mg each of pure, whole-leaf, freeze-dried aloe vera concentrate with a minimum of 1200 mg of mucopolysaccharide per daily serving. For the other three months, the capsules contained 550 mg of Avicil microcrystalline cellulose per hard-shell, two-piece gelatin capsule. The bottles, labels, and capsules were identical in appearance. Healthy Life Harvest™ randomized the patients by computer so that 8 patients received aloe vera the first three months and the other 5 patients received placebo for the first three months.
Patients could terminate the study at any time by completing a termination form.
Patients were allowed to continue their current treatments for IC if they had been using them for more than three months. Most of the patients were on therapy from the Urology Wellness Center, which included long-term antibiotics, yeast control, and treatment for muscle spasms/trigger points that contribute to the pain of IC; therefore, their baseline pain thresholds were lower than the average IC patient. The study was designed to include 20 patients, but it was difficult to recruit the patients in the most pain because they were unwilling to risk taking placebo for three months and instead ordered the aloe vera capsules directly from our company, adding to the successful anecdotal findings of symptom relief.
It is important to recognize that the aloe vera used in this study is a highly refined form of the whole plant available only from the manufacturer (Healthy Life Harvest™). The water was removed through a patented cold process (since heat destroys the active ingredients in the aloe plant), as was the aloin and aloe emodin (the two chemicals in the aloe plant that cause diarrhea). Freeze-dried aloe vera is a crystalline powder in appearance with colors that range from cream to light beige. Moisture content is 8% maximum with a pH (1 % solution at 25 degrees) of 4.8 to 4.9. Liquid forms of aloe vera could not be used for this study since there are only two ways to preserve aloe vera juice-pasteurization (which would render the product ineffective) and citric acid (which causes pain in many IC patients).

The Results: Of the 13 patients who were recruited for the study, 8 completed the full six months.
Of the 5 patients who did not complete the study:
One withdrew in the first month because of an allergy to the aloe plant (historically, 1 % of the general population can be allergic to aloe vera). Future studies will include a skin test for sensitivity to aloe vera.
One patient was unblinded while on placebo because of a reported increase in symptoms and was withdrawn from the study before starting the aloe vera.
Three patients were lost to follow-up and never completed the study.
Of the 8 patients who completed the study: